Language Corrector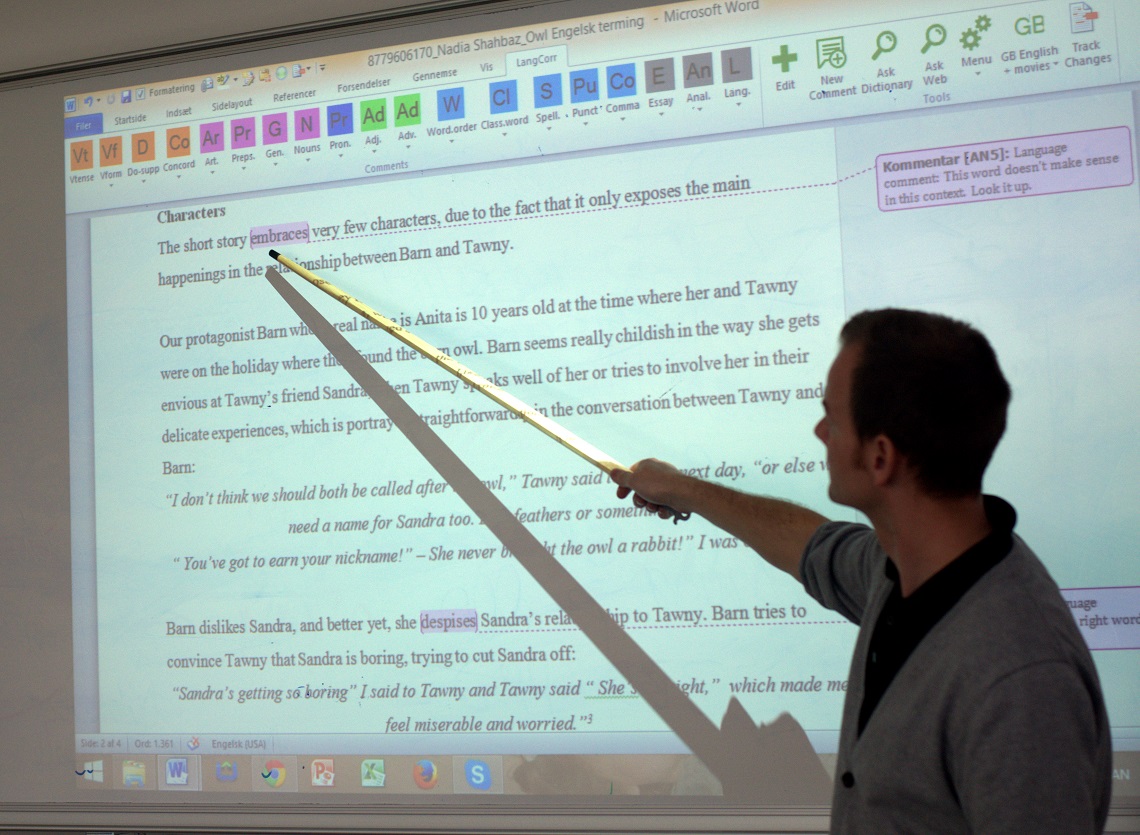 Correcting papers and tests is a time-consuming task that every teacher has to endure every single week. It is no wonder that digital assignments and electronic marking are becoming increasingly popular among teachers. Digitalized correction comments can significantly save time.
What is Language Corrector?
Language Corrector is a correction programme designed to make the correction of student papers much faster and more efficient.
The programme includes elaborate marking profiles for English, Spanish, German, French, Italian and Danish. Each profile contains approximately 200 easily accessible comments that address common errors.
This is what Language Corrector does:
Adds predefined comments, films and exercises by activating buttons
Corrects syntactic and semantic mistakes
Gives precise and differentiated feedback for individual students
Add on to Microsoft Word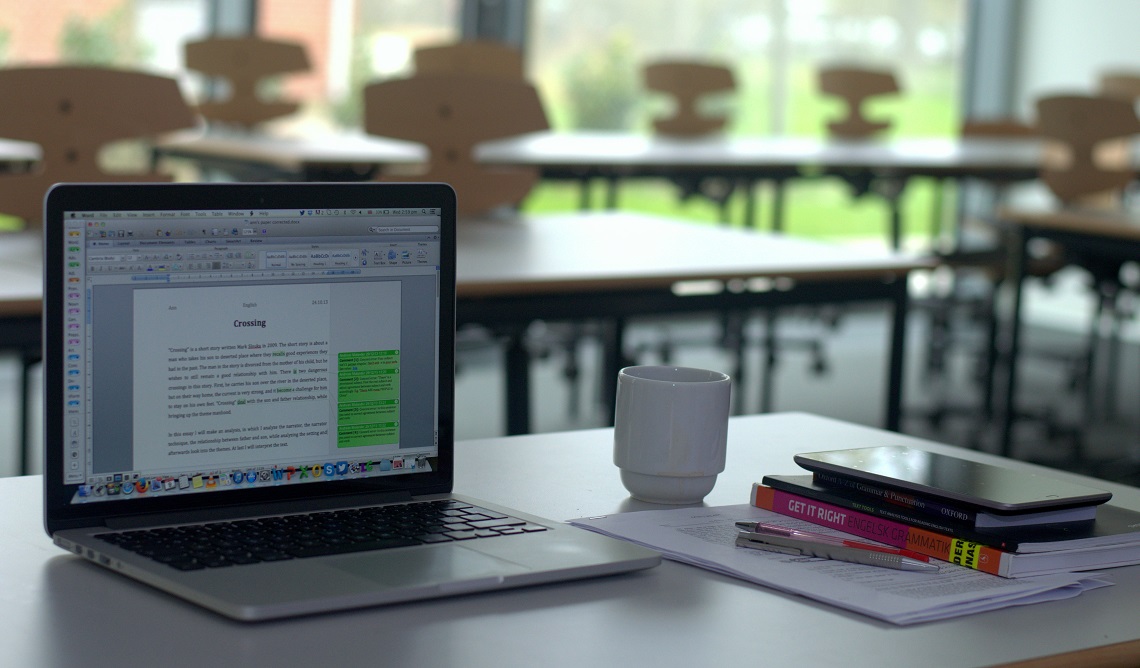 Language Corrector is an add-on to Microsoft Word that is simple to use and customize. Teachers only need to download it to their computer and an add-on will appear in their Microsoft Word toolbar. Language Corrector then acts as a comment bank for the feedback that teachers need to give.
Customize to your needs
Teachers are now able to correct semantic and syntactic mistakes by using predefined comments. They no longer have to write the same comments over and over again. By tapping a button, a teacher can give the students more elaborate and precise feedback than ever before. A teacher can easily customize the toolbar and the comments to suit his or her needs.
Track your students
The correction programme also allows teachers to track their students' progression through stats reports, and teachers can add appropriate exercises to ensure that students improve their skills.
We are so confident that you will like Language Corrector that you can use the correction program for 60 days for free. All you have to do is to find it in the webshop and "buy" it and you will receive an email with the download link for the programme and a free product key. It works instantly.
Take a quick tour of Language Corrector:
Language Corrector demo for Mac: