Language Corrector – FREE!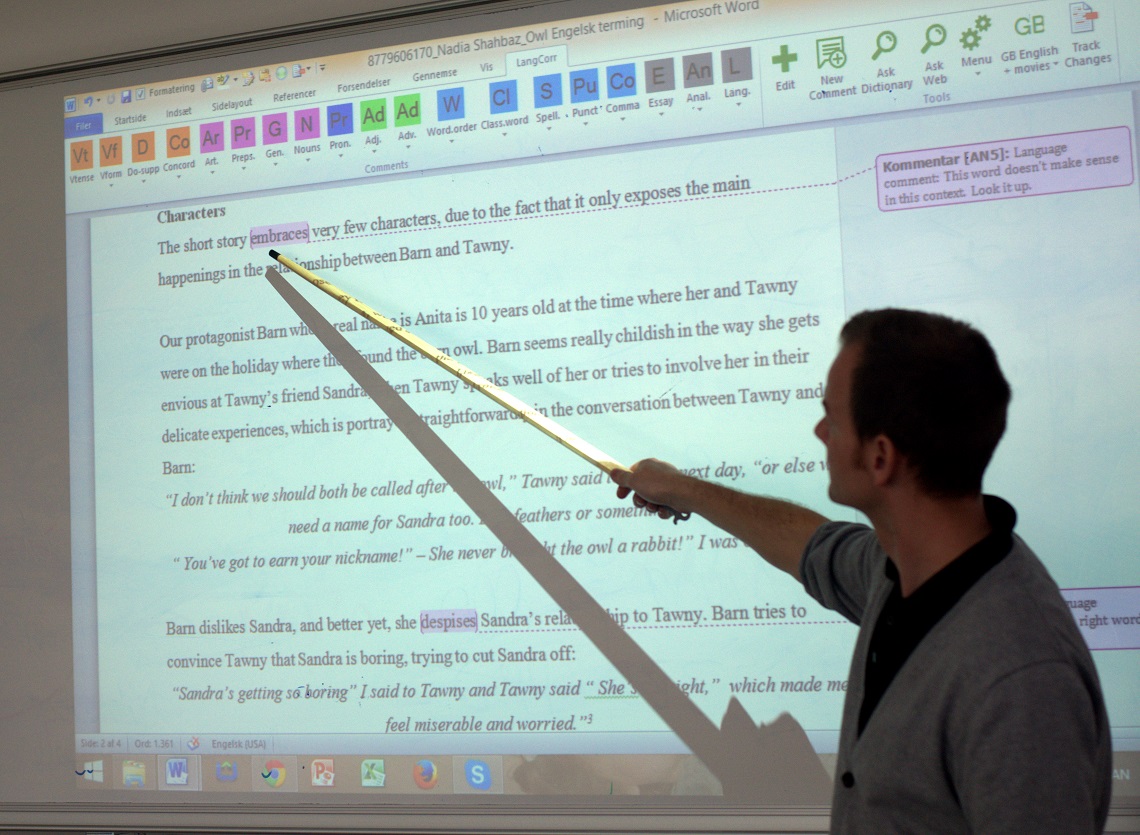 Language Corrector is a correction programme designed to make the correction of student papers much faster and more efficient.
The programme includes elaborate marking profiles for English, Spanish, German, French, Italian and Danish. Each profile contains approximately 200 easily accessible comments that address common errors.
This is what Language Corrector does:
Adds predefined comments and grammar movies by activating buttons
Corrects syntactic and semantic mistakes
Gives precise and differentiated feedback for individual students
Allows teachers to customize the comments to suit his or her needs
Add on to Microsoft Word and Google Docs
Language Corrector is an add-on to Microsoft Word and Google Docs that is simple to use and customize. It can be downloaded through Microsoft Store and Google Marketplace.