Language Corrector introduces new profiles – Spanish, French and Italian
We have great news for  Spanish, French and Italian language teachers – You can start saving time immediately! Our team has created three new profiles for Language Corrector so that teachers will be able to correct papers faster in these languages.
All Language Corrector profiles are based on the same principles. They act as comment banks that consist of the most common mistakes made by students. By using predefined comments, teachers are able to correct papers much faster since all they need to do is to press a button which makes a comment appear immediately.
In the picture below, you can see the Italian profile and what comments are available under adjectives. Our team has identified these as the most commonly made mistakes, but notice that you can always add your own comments. The predefined comments will speed up the marking process considerably.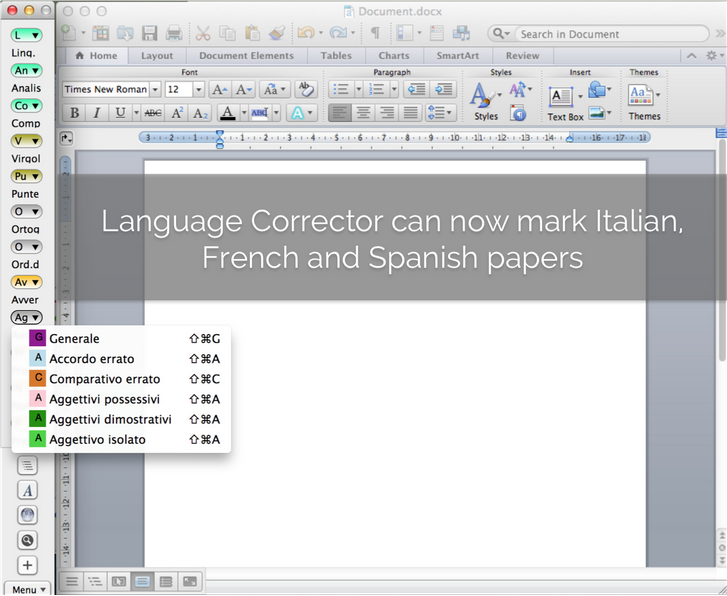 LangCorr hopes to introduce more languages in the future so that more teachers will be able to save valuable time.
Let Language Corrector do the work and get more time!